Good afternoon! I hope your week wrapped up well. My week wasn't too bad, but I am very exhausted. (and freezing my ass off of course, what is this weather??)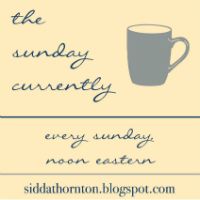 I'm currently. . .
Reading nothing right now. I finished Be More Chill yesterday night. I'm horrible at reading so far this month! Only two books. Do you have any suggestions?
Writing nothing, again. I have been planning out post topics though, so I will be writing all those up too! Is there anything you want me to post about this week?
Listening to my January playlist on Spotify. You should follow!


Thinking about Alice in Wonderland! We start full run-throughs next weekend. It's really exciting because we haven't been able to see the whole thing yet.
Smelling grilled cheese. That's what we had for lunch haha
Wishing there was an extra day in the weekend. I'm so exhausted!!
Hoping they don't cancel dance tomorrow. A few schools have already cancelled.
Wearing a t-shirt I got at a dance competition and my favorite skinny jeans. I'm only dressed because we went shopping earlier! I'll post about what I got later :)


Wanting cake. I don't know why, but I guess I'll get some soon enough haha
Needing a nap. I think I complain about my lack of sleep too much. It doesn't matter when I go to bed or what meds I take, I don't get more than 6 hours of sleep. But even 6 is rare.


Clicking through my dance photos. Going to another audition on Sunday!

What are you up to the Sunday?

-Cassi