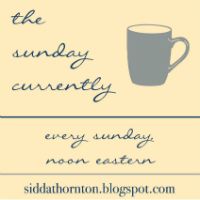 I'm currently. . .
Reading a couple different Ned Vizzini books. I had read "It's Kind of a Funny Story" a while ago and loved it. I was so sad to hear of his death on the 29th.
Writing nothing, with the exception of a few letters!
Listening to Alice in Wonderland music. In my head.


Thinking about Alice coreo. After 3 hours of rehearsal yesterday, our first day back, I can't think abuot anything else.
Smelling apples. I just cut one (along with my finger) to eat for breakfast. (I'm not eating my finger I just accidentally cut it. Does that make any sense?)
Wishing that it doesn't get to -50 like it's supposed to!! That's waayyy too cold omg.
Hoping we get a lot done at rehearsal today.
Wearing sweats! I've got dance soon. There's no way I'm putting normal people clothing on!


Loving being back to dance! Although a, 3 hours of nonstop pointe work was a little crazy.
Wanting a nap
Needing a nap. I'm so exhausted it's not even funny.


Feeling pretty excited for Alice rehearsal again today
Clicking all over my Bloglovin feed!

Don't forget to come back tomorrow. It's the first time you can link up your 5 Little Grins this year!

-Cassi