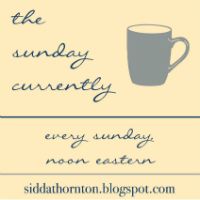 Whew! This weekend sure has been a whirlwind. Actually, the entire past week has.
Since Alice's Adventures in Wonderland was a brand new production for the company, there was a lot to do. Our company director isn't local and she hadn't been able to make it to dress rehearsal. So, on Saturday morning, we had to get lighting set, figure out all the props & sets, set the entire production- give everyone spots on stage, run the entire performance in costume, and get notes.
Our company also does an event for girls scouts. So, after the show on Saturday, some girls helped with Brownie troops and other were signing autographs in costume for an hour+. I was in pointe shoes from about 11am to 6pm. My feet were killing me, but they were a lot better when I woke up this early.
*I'm also extremely upset about the timing of this all. Both last year and this year, day light savings time was on the weekend of a performance, and the two years before that, it was the weekend of dance competition/ convention. It is extremely inconvenient, but I guess it will be nice driving to dance in daylight still. . .*
Today was great, but extremely emotional. There are 3 seniors in the company and even though it's only my second year here, it was still upsetting that this was their last company performance.
Soooo. . . . onto right now. I'm currently. . .
Reading- Night by Ellie Wiesel. It's for school, but I got to choose from a few different books.
Writing- a research paper on psychoneuroimmunology. Definitely not as fun as a blog post, but I think it is an interesting topic.
Listening- to tonight's episode of The Mentalist. I'm not really a huge fan, but my parent enjoy it and I find the couch much more comfortable than my desk chair.
Thinking- about how lucky I am to do online school. I can get up whenever I please tomorrow.
Smelling- hairspray. LOTS of hairspray.
Wishing- this hadn't been the last weekend of company. We do have a party in April, but that seems so far away!
Needing- to sleep. Like a lot. Unsurprisingly, I had an incredibly hard time falling asleep last night, and not only was it a late night, this was an early morning as well.