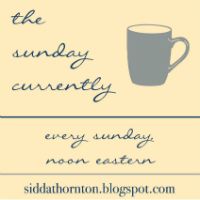 Lots of link-ups today I guess! So, today I'm also joining the Sunday Currently!
Reading- Requiem by Lauren Oliver. I read the first two a while ago and then kind of forgot about the series. oops!
Writing- An essay for school.
Listening- Sweater Weather by The Neighborhood
Thinking- About how much I need a nap!
Smelling- Bread cooking! Yum.
Wishing- I had the energy to clean.
Hoping- That my Achilles gets better. We start Alice in Wonderland rehearsals this weekend.
Wearing- Sweats
Loving- These doughnuts my dad made last night. SO good.
Wanting- A nap
Needing- To be productive
Feeling- EXHAUSTED. I haven't gotten more than 4 hours of sleep in a night for a VERY long time.
Clicking- Spotify! Finishing up a playlist for our New Years party.
-Cassi
a Rafflecopter giveaway