Good morning! I hope your week ended well. My birthday giveaway is ending today, so if you haven't entered, you should do so
here
.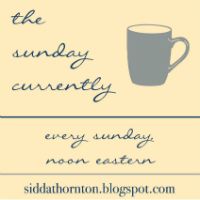 I'm currently. . .
Reading This Lullaby by Sarah Dessen. Yesterday I finished Perfect Ruin. It was sooooo good and I would definitely suggest you read it.


Writing not much. Just this right now :)
Listening to the Muppet Movie with Amy Adams and Jason Segel.


Thinking about my birthday. We're having family and such over today to celebrate.
Smelling taco pizza. Yum.
Needing to stretch. I really need to work on that more- I'm not flexible at all.

What are you up to the Sunday?

-Cassi